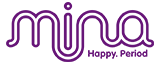 The future belongs to those who believe in the beauty of their dreams, the future belongs to those who see the  possibilities before they become obvious and sometimes the future needs some guidance and encouragement to re‐ affirm their belief and strength in themselves. And that is where WE shine.

Brand Union
In a world where customer journeys are becoming more complex and less linear, it is increasingly difficult to identify the 'moments of truth' when a.....

Indigo Logistics
Are you looking for logistic and courier services, or office and printing services? Indigo will take care of all these needs with expertise and attention to detail.
© 2015 by Happy day. All Rights Reserved. 144-722 NPO